Some property owners don't mind spending hundreds of thousands of dollars to install high-security garages in which they can store their most prized possessions – cars. That's why in today's blog, we decided to gather some of the most exciting places in Australia where you could hide your precious wheels.

These are some pretty large and fancy looking garages. Take a look and let us know, which one is your favourite.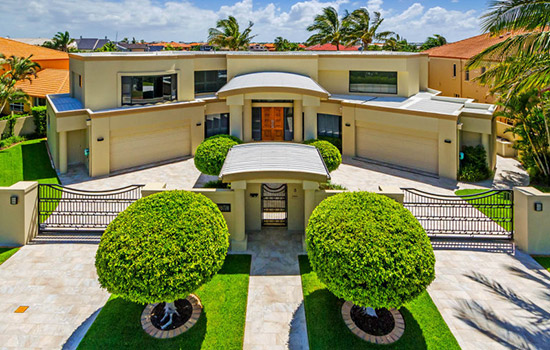 1. Applecross, Perth, WA
We are quite sure that every car enthusiast would feel more than comfortable storing his/her babies in this grand establishment. The 1,200 sqm block has two double lock-up garages and extra parking spots for four more cars. All secured behind the double-gate entry with a stylish drive-through port.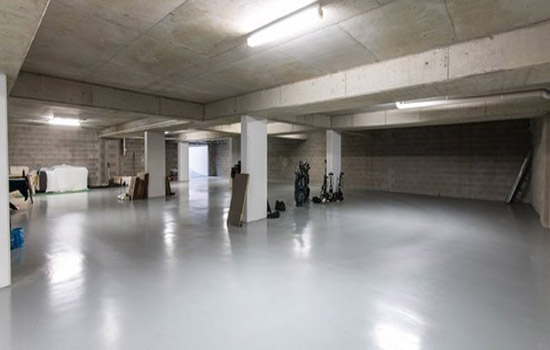 Broadbeach Waters, Central Coast QLD
This landmark property is located in one of the best suburbs in the Gold Coast and can offer you truly luxury living. There's a heated swimming pool, sauna, tennis court, private beach…but wait, wait…yes the best part is the 10 car garage with extra room for your pool table and beer fridge of course.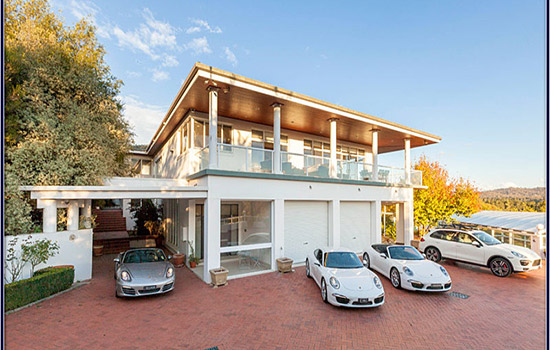 O'Malley, ACT
In "Canberra's biggest residential property" you'll find one of the biggest and most impressive garages you could ever imagine. The triple-car underground palace has internal access and plenty of extra storage. There's also room for your 15 everyday vehicles – in case you need it.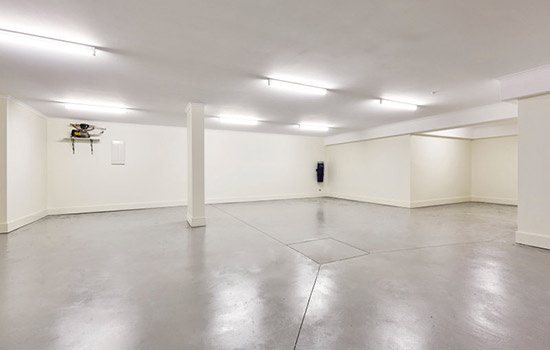 Melbourne, VIC
This Melbourne based, European style property spells prestige from the roof down to its basement, where the real beauty is hiding. Lift access will take you to an underground haven of relaxation. There's a home theatre, cellar, storage room and of course – one enormous five-car garage.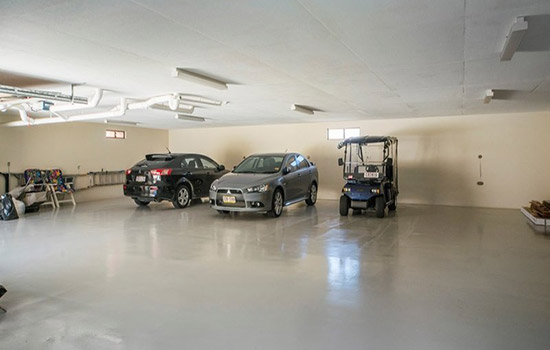 Hope Island, QLD
Here's one for true car enthusiasts – the types who won't let anyone touch their vehicles except themselves. On the basement level, you'll find parking for up to ten cars and a car workshop with an epoxy floor and 80 sqm of extra storage. Mechanics can be hard work, so we consider it happily convenient that the wine cellar is next door.
About us
Automatic Garage Solutions specialise in garage door repair for all major garage door types including roller doors, tilting doors and sectional or panelled doors.
Call us on 02 9793 3329 for all garage door motor repairs in Sydney.