Numerous homeowners depend on automatic garage doors by us here at Automatic Garage Solutions to ensure home security while making their home look aesthetically appealing. Automatic Garage Solutions have recently completed a garage door installation for a young couple with a child in Blacktown.
Blacktown Garage Doors
Anna and Chris recently bought a house in Blacktown and wanted to add security components and street appeal to their new home. One of the things they did first, was having a decent garage door installed so that they could provide themselves and their vehicle with solid security. Their primary reason for purchasing the garage door was to ensure that their premises were secure and aesthetically appealing and that the selected colour matched the rest of the house.
Anna and Chris were looking for an experienced garage door company that provides a variety of parts and services to meet their overall requirements. They organised several quotes to find out the best garage door company. They also began checking the reviews of projects done by different garage door companies to help select the best one.
Finally, the couple decided to consult their friends and neighbours to get an idea about the best garage door companies available in the neighbourhood. They heard about Automatic Garage Solutions from their neighbours who had got their garage door installed by our experts as well. In fact, Automatic Garage Solutions had installed four garage doors in Blacktown, not far from Anna and Chris's street. So they went for a drive. All the garage doors installed by Automatic Garage Solutions in Blacktown area were aesthetically appealing. The color and style of the doors perfectly complemented the style of each homes. Both Anna and Chris liked the work done by Automatic Garage Solutions and on learning that the company is staffed by qualified fitters, they decided to call us for a FREE quote.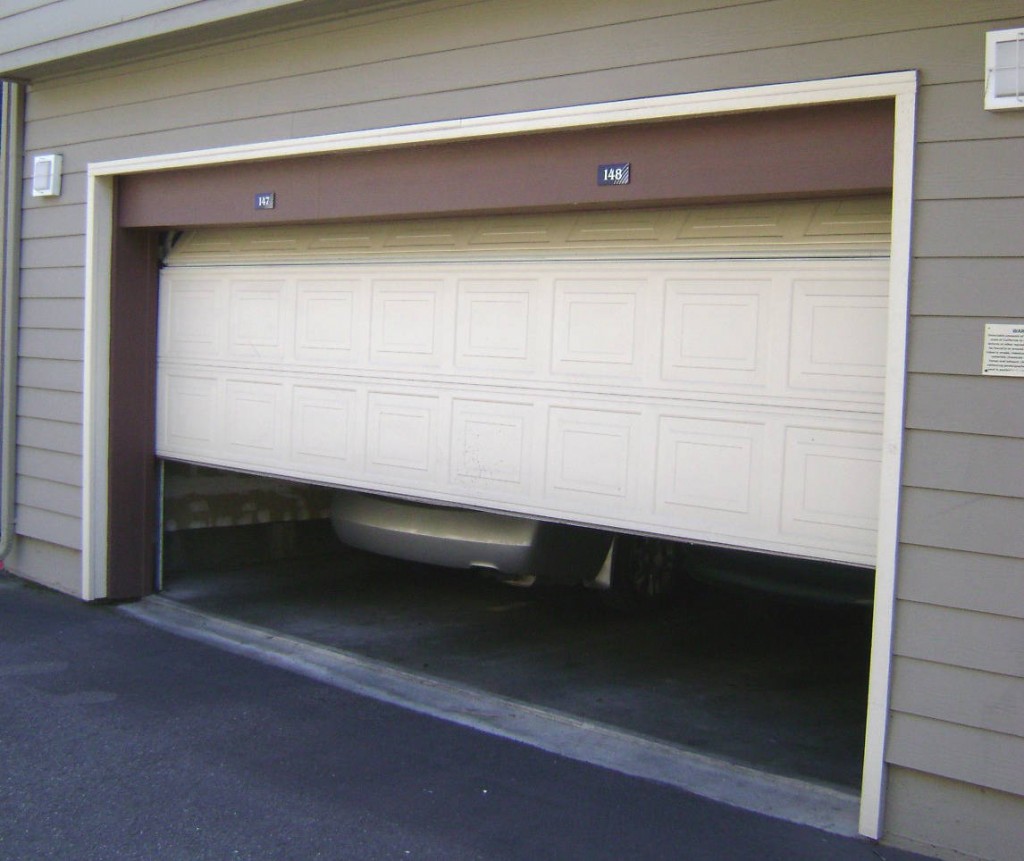 After calling seven companies the couple only actually received 3 quotes. One of the quotes was from us here at Automatic Garage Solutions. The couple was very happy with the quote provided by our team and had no hesitation in confirming the order. Moreover, they were looking for a company that provided efficient service at an affordable price and Automatic Garage Solutions was in the right ball park. They decided to go with us and we succeeded in satisfying all of their garage door needs.
Centurion garage door with Merlin opener
Even though Blacktown is considered as a safe area of Sydney, since the couple recently gave birth to a baby girl, they didn't want to take chances with security and shifty street access. Therefore, to satisfy the requirements of the couples, we installed a Centurion garage door in classic cream and a Merlin MT800 belt drive opener for reliable, quiet and convenient operation.
Centurion garage door
We recommended Centurion garage door for the project as these doors are specially designed and manufactured with safe finger technology. Centurion garage doors are known for their strict safety guidelines and they have been satisfying clients by assuring maximum security for their premises.
Merlin automatic garage door openers
Merlin MT800 is a powerful DC opener that is highly preferred for single and double sectional garage doors. We chose Merlin MT800 belt drive opener for the project, as this quiet belt drive is the ideal choice for modern homes.
Anna and Chris were very much pleased with our service and promised to recommend us to their friends and family.
Planning to upgrade your garage door? Contact Automatic Garage Solutions for a FREE quote!