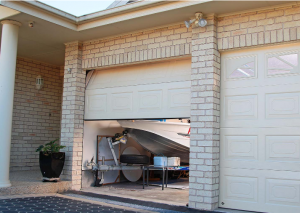 In today's blog, we would like to talk about benefits of using  Merlin's keyless entry systems.
With fantastic build and design quality backed by market-leading warranties, it's no surprise that Merlin manufactures some of our best selling products. However, even premium products can be upgraded with the addition of optional extras.
Do you like to go out without a bag, or pocket full of devices? Can be trusted with keys? Or need to allow temporary access to your property?  Well, read our article and let us show you some latest options that can assist with all of the above and more.
Merlin's keyless entry systems in Sydney offer a level of flexibility not afforded by traditional key remote designs and in our article, we would like to feature two of our favourite models.
Merlin E840M – Wireless Keyless Entry Pad
The E840M Keyless Entry system allows you to effortlessly program a 4-digit PIN enabling your family and friends to access your garage door opener without the need to buy extra remotes.
A useful feature of this Keyless Entry system is the ability to program a temporary PIN. This is great if you need to provide short-term access to workers or other visitors.
The temporary PIN can be programed to allow access for a set number of hours or to permit a certain amount of operations before it resets.
Merlin Commander MyQ – Touch ID Keyless Entry
We discovered MyQ a couple of months ago and this keyless entry system allows you to use your smartphone to control your garage door opener remotely.
Like the E840M, the Commander MyQ uses a four-digit PIN system that you can input via your iOS or Android powered device to operate your garage door.
However, the Commander MyQ also offers security and accessibility of the fingerprint scanning technology when using Merlin's MyQ Touch ID available on iPhones and iPads.
At Automatic Garage Solutions, we can supply, fit and maintain your keyless entry devices, while making sure that you receive the best service and advice for all your garage door needs.
For more information, visit our website:
http://automaticgaragesolutions.com.au/garage-motor-replacement-and-garage-door-services/